Download system cleaning software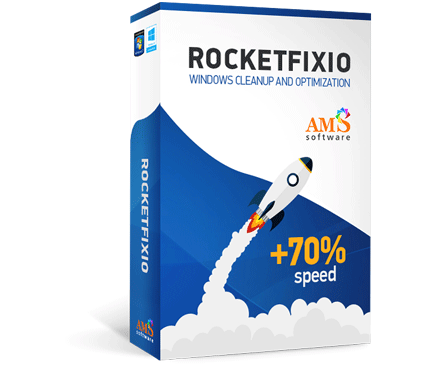 Speed up your computer by 70%
Eliminate junk files completely
Fix all Windows registry errors
Easily manage autorun tasks
Optimize more than 15 PC settings
Download now
Size: 20.9 MB For Windows 10, 8, 7, XP, and Vista.
Interface language: English
"Spring cleaning" for your PC
Have you ever thought that your computer could use a good cleaning up, just like your home? Every day, your computer gets clogged up with hundreds of unnecessary files that you may not notice at all. For example, temporary browser files and old, leftover registry keys can directly cause Windows to slow down.
How can you optimize your system without paying for expensive technicians to come to your house? The best solution is to get a special program. But there are many cleaner softwares that you can download for free. Which one to choose? Which one will safely clean and speed up your computer? And which one will be smart, powerful and easy-to-use at the same time?
No need to waste time digging in Google! Try RocketFixio - efficient computer cleanup software. Download a free trial and test its features out for yourself. You'll notice a difference after the very first time you use it: Windows will start up faster, and those tiresome freezes will be gone.
What can our software do?
RocketFixio makes a deep scan of your system to find all the issues. Download our PC cleaner software for free to discover all unnecessary files, registry errors, and other factors that can affect your computer's performance. Scanning usually takes just a few minutes. When it's done, you'll get a report showing you the problems that were found. You can fix them all in a click!
It has one more useful feature: an autorun manager. This utility shows all the programs and applications that are configured to run on the system startup automatically. If needed, you can remove some that were recommended by the RocketFixio.
DOWNLOAD COMPUTER CLEANER FOR WINDOWS
In addition to the above features, you'll get a convenient way to schedule Windows cleanup and optimization. Сonfigure RocketFixio to run automatically and it'll make your PC crystal clean. You won't have to waste any time launching the cleanup manually ever again.
Thanks to its simple and user-friendly interface, figuring out the program is easy. When you run RocketFixio, it will show all the essential information about your computer: your system type, processor specifications, amount of memory installed, etc. You can check all the details and save the system report for contacting technical support.
Ready to make a "spring" clean for your PC and give it a boost with our Windows cleaner? Download RocketFixio and it'll take care of everything for you!